Breeks had this promotion in February and I die die also squeeze time to try it during recess week!  So actually this is an overdue post, its 3rd march already, I ate it on 28 Febbie :)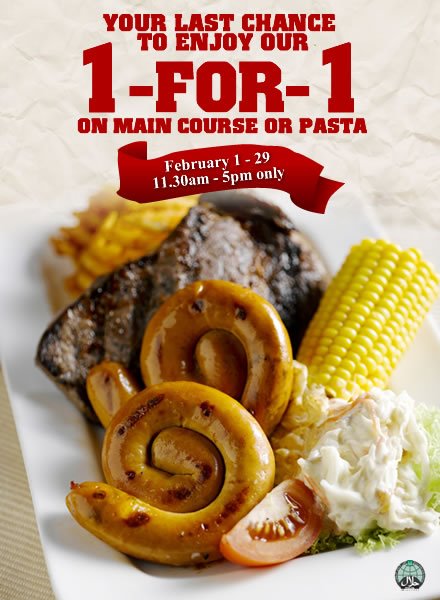 Went to habourfront centre's outlet!~ While waiting for the food to comee....
We were both greedy,ordered the combo meal hehehe!
William's! Beef and sausage...
My chicken and prawn!!! This is quite a perfect combi for me because chicken is my favourite meat and prawn is my favourite seafood hahaha! Although towards the end my chicken tasted weird. D:
So happily eating~~~