If anyone realised, I haven't been tying my hair for a while, even when the weather is really hot. All along I was trying to hide something behind my ear :x
Got a tattoo a few weeks back and was patiently waiting for it to heal, the redness is really ugly! And I was kind of afraid of the comments people will give me.. But I guess I'm ready to show it to people!
I did a small flower behind the ear because stars are too common, and behind the ear is one of the less noticeable places, so I can hide it easily next time if my job doesn't allows me to have a tattoo.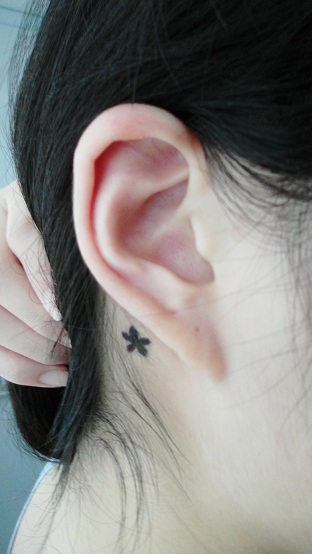 .
.
.
.
.
.
.
.
.
.
.
.
.
.
.
.
.
.
.
.
.
.
.
.
.
Okay, in case my parents sees this and get heartattack,
HAPPY APRIL FOOLS' DAY!!!!!!!!!!!!!!!!!!!!!
Did anyone fell for this???