Went out for lunch and movie and shopping (supposedly smoochiezz) with the princesses yesterday(15/3)! :D With Clara, Eunice, Daffy and Eason! Cheryl was servicing her hand~~
Lunched at pizza hut! A bit photo spam below haha! 'Cause we were waiting for our food~~
Hahaha what's daffy doing!!!
Chicken royale x3!!!!! :D
Eason took for us..
So he got a solo shot with all the food haha!
After lunch we went on to cineleisure for our movie!! Eunice and I was trapped in the nail polish shop for don't know how long while the other 3 boyboy wondered away lol. Bought 4 nail polishes each! Happy si le! (But in the end we never go smoochiezz yesterday!!)
Watched John Carter, quite nice! But there are some parts that I don't understand, opps. Still not bad la haha! Looooong movie, like 2 hours?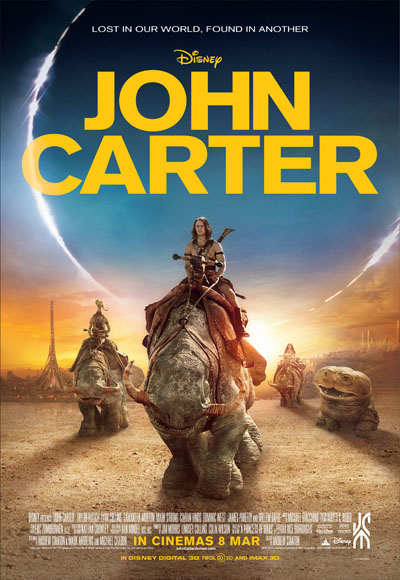 Hahaha, this is the mars's dog! Cute leh hehehe! I like it!!
We saw these and went to take photos hahaha! A bit shy, so put all 3 together make the photo smaller :x Only Eason look okay, me clara and daffy no neck one LOL, weird!
Lalala~ Like that only, but felt very tired after the trip lol!