Someone did this mask and I saw that the effect was not bad, so went to buy it from watsons hehe!
It's now having a promotion in watsons, 2 boxes for $14! Feeling really smart that I camp for discounts on such items and stock up when they're cheap LOL #auntie
Anyway, I bought the birdnest flavour and the rose one!
I tried the birdnest one first! Actually I made my whole family try it, so now I'm left with one piece only hahaha. This photo received those "ghost!" comments on my facebook LOLOLOL. Look quite okay what!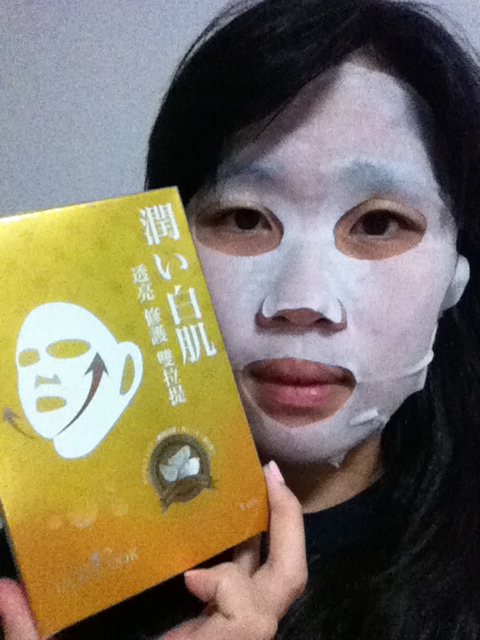 This is my first time trying 3D mask!! And I know of at least 2 guys that tried this 3D mask before. Feeling a bit laggy and embarassed now.
Anyway, 3D mask means that the mask can hook onto your ears!! In two ways somemore! From the sides of your face as well as up from the chin, so actually there are 2 sets of hooks to secure the mask. Supposedly for a better firming effect! Plus these hooks made it super possible to mask and sit up at the same time without having to worry about the mask falling or even sliding off!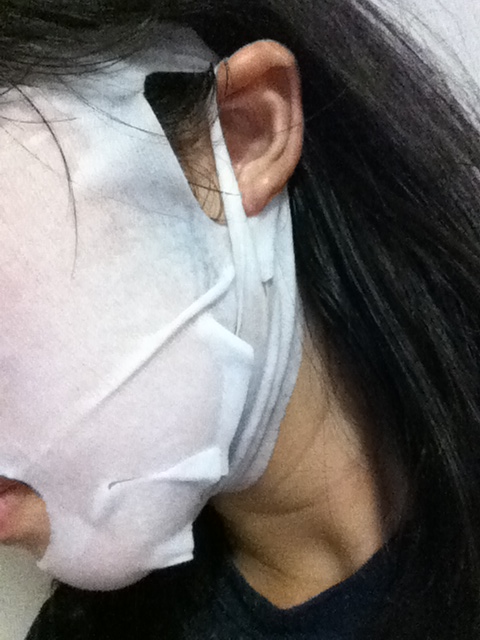 The default size of this mask is smaller than usual masks, then you can stretch it to the size of your face yourself, and I think that's awesome! Compared to my other masks which have no hooks like the one below, you can see that the holes for my eyes, nose and mouth is smaller for this new mask! More surface of my skin can get masked hehe!
Done with it already!! I really feel that my face become smaller and firmer hahaha, maybe I think too much! But feels good after masking! And the smell is nice too!! Likes!! Last photo hehe, no more ghost!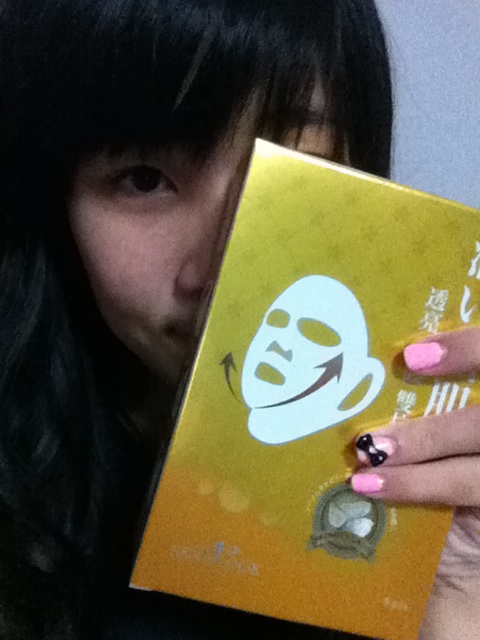 I can't wait to try the rose one, hope it smells as rose-y as SK-II's facial cleanser!!! ^^