Hello everyone, sorry that I was away for so long! Was at camp the past week and tomorrow I'm leaving town again~
Anyway, I've good news to share!
Myfatpocket is doing a mad giveaway and you really have to join it! They're giving away this S$9000 Prada Croco Bag which is really exclusive, there are only 3 of it in the world and 1 of it in is Asia!!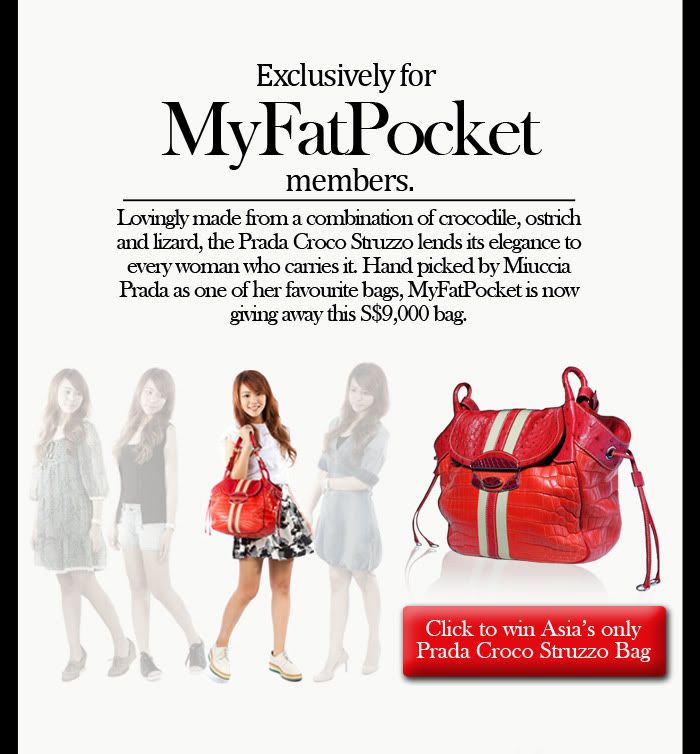 It's really easy to join this competition, just go to
this page
after signing up with Myfatpocket at the top right hand side of this page and follow the 3 simple steps that will take less than 1 minute to complete!
Good luck everyone, actually I hope that you people don't sign up so that I'll win, but I shall be nice and share! :)