One of the reasons why ONESIXTYNOTEPAD chose Mulberry Bayswater for you and your friend for MyFatPocket's Luxury Bags Giveaway 2012 because Hollywood celebrities are crazy about this bag too!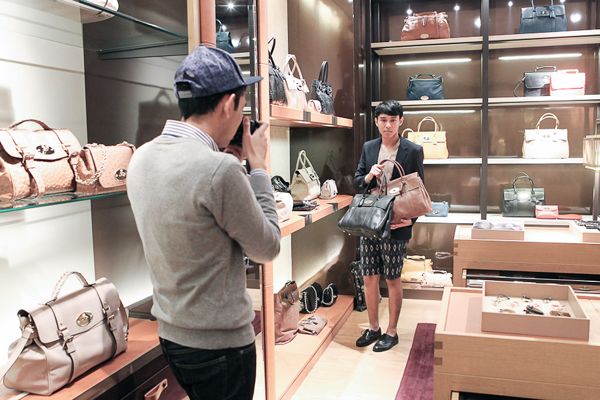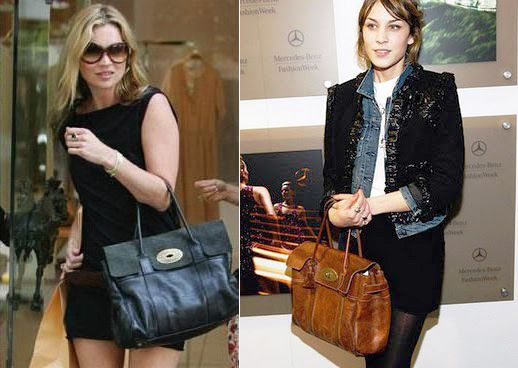 Kate Moss & Alexa Chung don the chic casual look with the Mulberry Bayswater bags effortlessly.
Such a timeless and versatile bag that can fit casual look and also a black tie event! Aside from its perennially chic look, this sexy and tough natural leather tote can also withstand daily usage!
Mulberry's iconic Bayswater handbag brings a touch of the brand's coveted Brit-girl glam to the everyday. Look at how the world's most recognised model, Kate Moss, is crazy about her Mulberry bags!
Looks like something you and I could rock in as well, innit? Win the Mulberry Bayswater bag for us. And if I win, you win one too!
CLICK TO WIN THIS GORGEOUS BAG FOR YOU & YOUR FRIEND. REFER AS MANY FRIENDS AS POSSIBLE TO INCREASE YOUR CHANCES!What are Chances?
· You sign up for giveaway = 1 chance
· You *refer Person A = 1 chance + 1 chance = Person A has 2 chances to win the bag
· If Person A wins, whoever she refers* will win also
· If You *refer 5 friends (Person A, B, C, D & E) = 1 chance + 5 chances = You have 6 chances to win the bag
* Your friend must participate in the contest through your UNIQUE URL referral for your additional chance to count.
You are eligible to be drawn for the bags depending on the date you join the contest.
From 18 Sept – 9 Oct 2012 - Eligible for Mulberry Bayswater, Prada Doctor & Celine Mini Luggage bags draw.
From 9 Oct – 30 Oct 2012 - Eligible for Prada Doctor & Celine Mini Luggage bags draw.
From 30 Oct – 20 Nov 2012 - Eligible for Celine Mini Luggage bag draw only.
GOOD LUCK, GALS!