Gosh, it has been months since I last did my nails.. I think the last time was for Chinese New Year? Last weekend, I spent an afternoon at Nails & Relax to get my nails done!
As you can tell from their name, Nails & Relax aims to provide a relaxing environment for us girls to have our nails done, and they take pride in providing the highest level of hygiene for their services. They are a new shop located at Balestier, which is about 2 bus stops away from Novena MRT station. They are located at One Dunsun Shoppes, which is a new mall in the area. If I am not wrong, they are the first shop that started operating there. The shop is pretty cozy and I love those full length windows!!
Their selection of high quality gel nail polish from korea..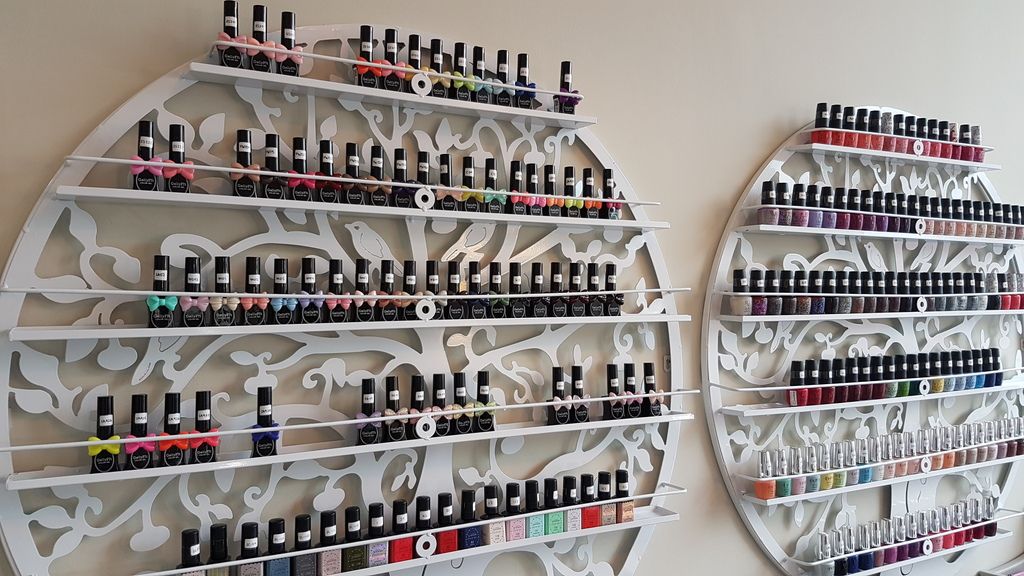 The manicure area..
I was given this tea menu once I was seated, and my choice was Camomile, Lime Flowers & Lavendar. ;) It is so sweet of them to provide these beverage options; I believe that these teas can help with relaxation and I definitely don't mind having a drink since doing manicure or pedicure will take minimally an hour. *bonus point even before they start on my nails*
Looking through some of their nail designs..
They started doing my nails as I took time to decide on the color and design that I want. I know that some girls are afraid to cut your cuticles, but my manicurist was really gentle and there was no pain at all. Anyway, my manicurist was Yana, (although Nails & Relax is new) this is not my first time doing my nails with her! To be honest, she is one of the best manicurist that I have met so far. She remembers my preferences even though it has been some time since I did my nails with her.
I decided on a pastel color japanese nail design that I found online and Yana did a little customisation for me because my nails size should not be overloaded with blings.
TADA~~ I LOVE THE RESULTS! I have received quite a lot of compliments for my nails, thank you Nails & Relax!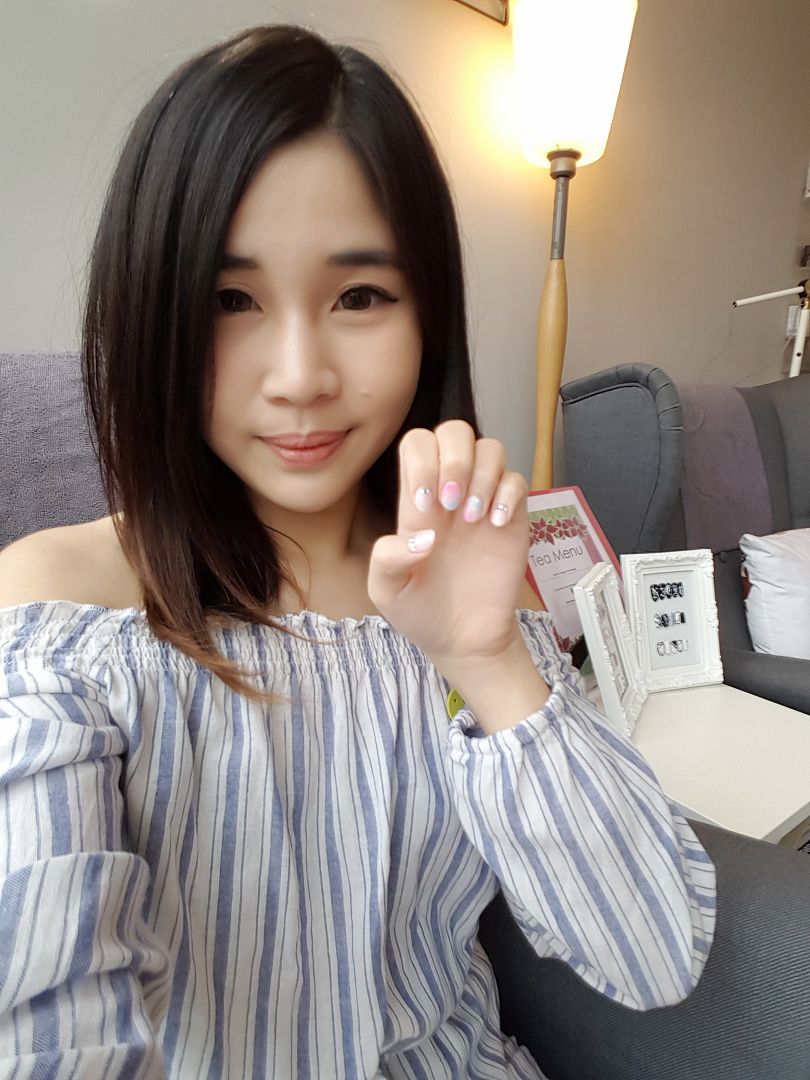 Just to add on, it is really important for a nail saloon to have experienced staffs. I have experienced doing my nails with unexperienced manicurists who can't deliver the design that I want. Imagine sitting there for 1.5 to 2 hours and paying over $50 to get badly done nails... And imagine living with that set of gel manicure for a month... (or nails peeling off in less than 3 weeks...) I am really pleased that Yana can deliver and customise my nails design! Look at this set, so sweet looking right?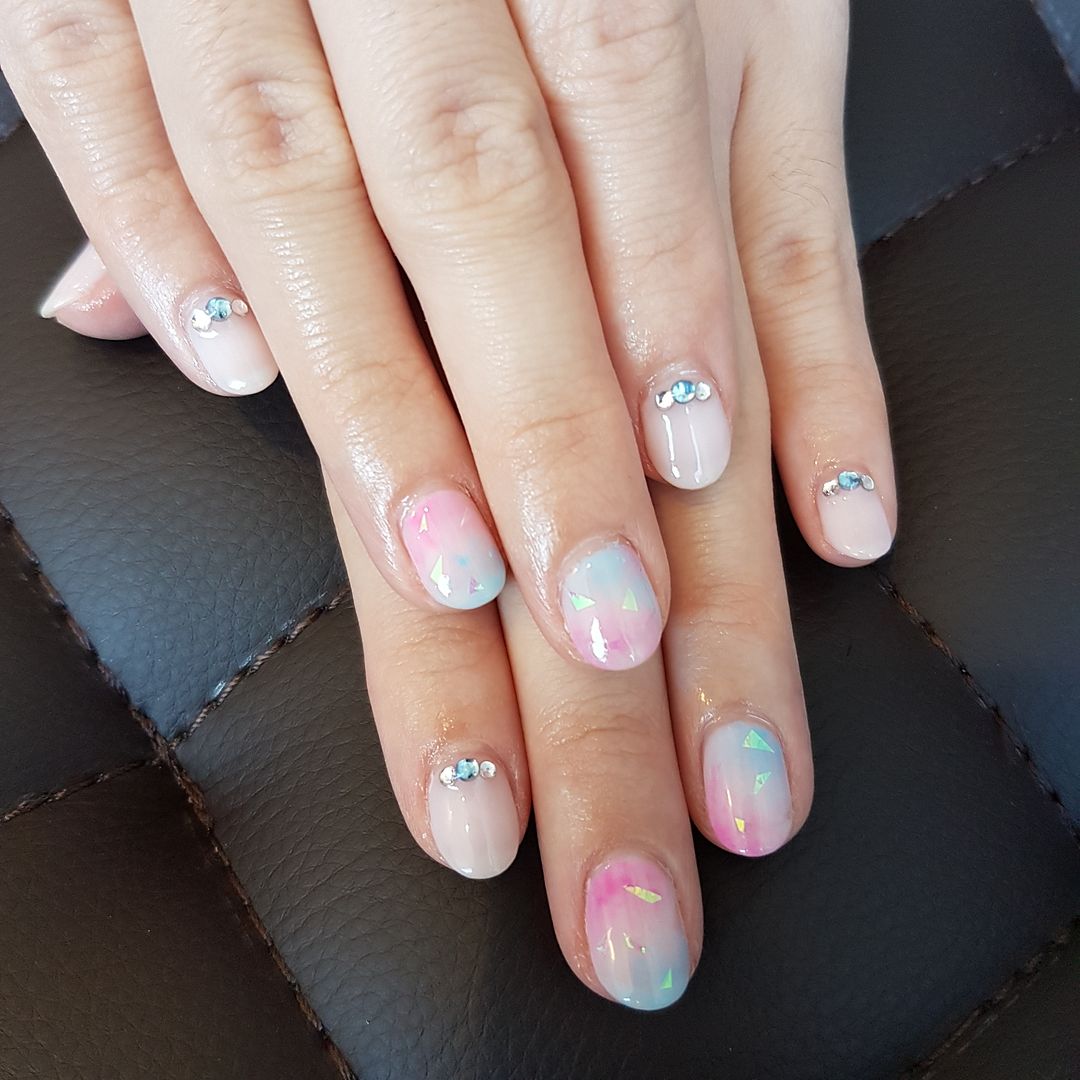 A few more shots of my pretty nails against other backgrounds...